Project development - Tool Manufacturing - Zamak Die Casting - Machining - Surface Treatment
We have human and material resources to assist our clients from the design phase to delivery of the final product.

Material
The combination of excellent mechanical properties, ready acceptance of a wide range of finishes and corrosion resistancemakes ZAMAK 5 perfect for several applications.

Process
Pressure die casting is the way Someil processes Zamak and is the fastest net shape forming process, allowing precise and cost effective production.

Contacts
Address
SOMEIL - Soc. Metais Injectados, Lda.
Campos, Apartado 60
2405-009 Maceira LRA
Portugal
Phone
+351 244 770 340
Email
geral@someil.pt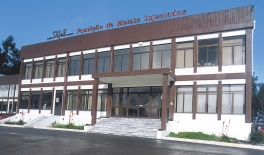 GPS Coordinates: 39.6833,-8.9145